Which British School is the official UKiset invigilator in Nigeria. WBS organises and runs UKiset test day sessions at schools across Nigeria to reduce the disruption and hassle to the students taking the test.
UKiset Test Days
The next UKiset test day is
at
St. Saviours School,
54 Alexander Avenue, Ikoyi, Lagos
on
Saturday 14th September 2019 at 11am
Saturday 12th October 2019 at 11am
Saturday 16th November 2019 at 11am
Saturday 18th January 2020 at 11am
Saturday 8th February 2020 at 11am
Saturday 7th March 2020 at 11am
Saturday 16th May 2020 at 11am
Saturday 20th June 2020 at 11am
Register now on the right Register now below
FUTURE TEST DAY DATES TO BE ANNOUNCED

For further details contact Mrs. Kehinde Aluko on 0909 0406512 or at kehinde@whichbritishschool.com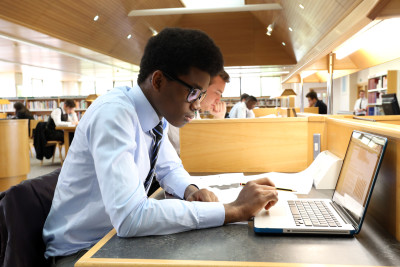 UKiset is the UK independent schools' entry test.  It is now a mandatory requirement of many top UK boarding schools as part of their entrance procedure.
UKiset is an adaptive online entry test taken in English designed to support admission into the UK independent education system. It is a smart way to test a student's ability to thrive in an English speaking school. The assessments measure fundamental skills such as language, mathematics, problem solving and aptitude for learning. UKiset is a standardised assessment that can be used to identify a candidate's strengths, weaknesses and learning preferences.
UKiset tests a child's innate abilities
It provides results that you can use to gauge how your child performs compared to other students already studying in UK boarding schools
The test is made up of 4 sections:

Non-Verbal Reasoning – (solving problems using pictures, diagrams and patterns) Verbal Reasoning – (the ability to work with words and language) Mathematics – (working with numbers, value, and sequences) English skills – (grammar, vocabulary, reading comprehension, listening and creative writing)

UKiset costs £295
UKiset results + WBS Student Profile = the most effective way of applying to UK schools