VISA APPLICATIONS
Any international student attending a British boarding school that does not hold a British, Commonwealth or EU passport must apply for a Tier 4 Child Student Visa.

When your child has been offered a place at a school you will be asked to pay a deposit.  The amount varies from school to school.  At this point you can also choose to pay the full year's school fees upfront if you so choose.

When the school has received payment they will issue your child with a CAS (Confirmation of Acceptance for Studies) number in a letter that states the school will sponsor your child's visa for the duration of their time at the school.

Once you are in receipt of the CAS number and sponsorship letter you can begin your child's visa application.

There are many visa companies that can support you through the application process if you would like assistance.  The Taylor Partnership is one such company and they can be contacted on +44 1274 744777.

If your child is under 18 years old when they start their new school they will require a Tier 4 Child Student Visa. There is no reason why a child at a UK boarding school should be on a Tier 4 General Student Visa if they are under 18 years old when they start at the school.

Click on this link to visit the UK Government Visa and Immigration website and read all about the Tier 4 Child Student Visa and the application process.

Click this link to learn more about the Tier 4 Child Student visa

Over long holidays such as Easter or Christmas the schools are not responsible for your child. During these holidays if your child remains in the UK they must be  with you or a guardian family that has been approved by the school.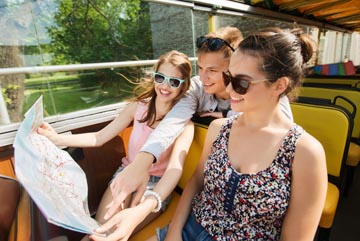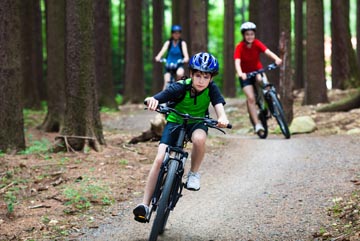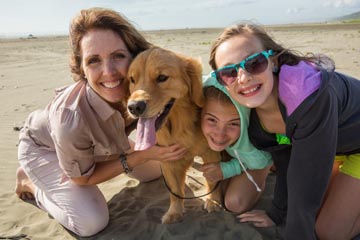 GUARDIANSHIP
Every child under 16 years of age must have a guardian in the UK but most schools will insist all ages of student have a guardian listed until they leave the school. You will need to provide information on your child's guardian before they start at the school. You will also need this information for your child's visa application.

The guardian will ideally live within 2 hours of the school.  Most schools will not accept guardians under the age of 25.

Prep school students (4-13 years old) are required to have a guardian that will collect and return them to school; attend parent meetings and generally support the child in all areas of their education.  Guardians will be expected to take care of a child if they are unwell and can not stay in school, and with purchasing items the child might need for school such as sports equipment. The guardian must be available for your child during short weekend breaks (also known as Exeat weekends) and half term holidays unless they are travelling home to their own country.  In this instance guardians are responsible for taking the child in their care to the airport and collecting them on their return when no school transport is provided.

If you intend on visiting the UK for all holidays and you will attend all parent meetings then you can choose an emergency guardianship service, which is when a family is appointed to your child who will be there for them when you can not be.  It is a good idea for you and your child to spend some time with the guardian in this instance to ensure your child is comfortable around them.

Senior school students (13-18 years old) are required to have a named guardian who can act on all of the above when required.  The older the student gets the less schools require the guardian to be so heavily involved, but most schools would prefer as much interaction between them, the student and their guardian, throughout their time at the school, as possible.

There are a good number of excellent guardianship companies based here in the UK who are well known to the schools.  There are guardianship services available to suit every family, budget and child.

You can ask the school for a list of their preferred guardianship companies.